Clay Target Shooting . . . Hav

e a Blast in Aspen!
Shoot moving clay targets in a private session at the shotgun club.
Let's play the time honored shooting sports games of Skeet and Trap!
A professional instructor will be your guide for a 3 hour private excursion at the shooting range in Basalt either 9am – noon, or noon – 3pm.
All are welcome – beginners and experts, individuals and groups!
Enjoy the beautiful mountain scenery and fresh air in the Aspen valley while perfecting your target shooting skills.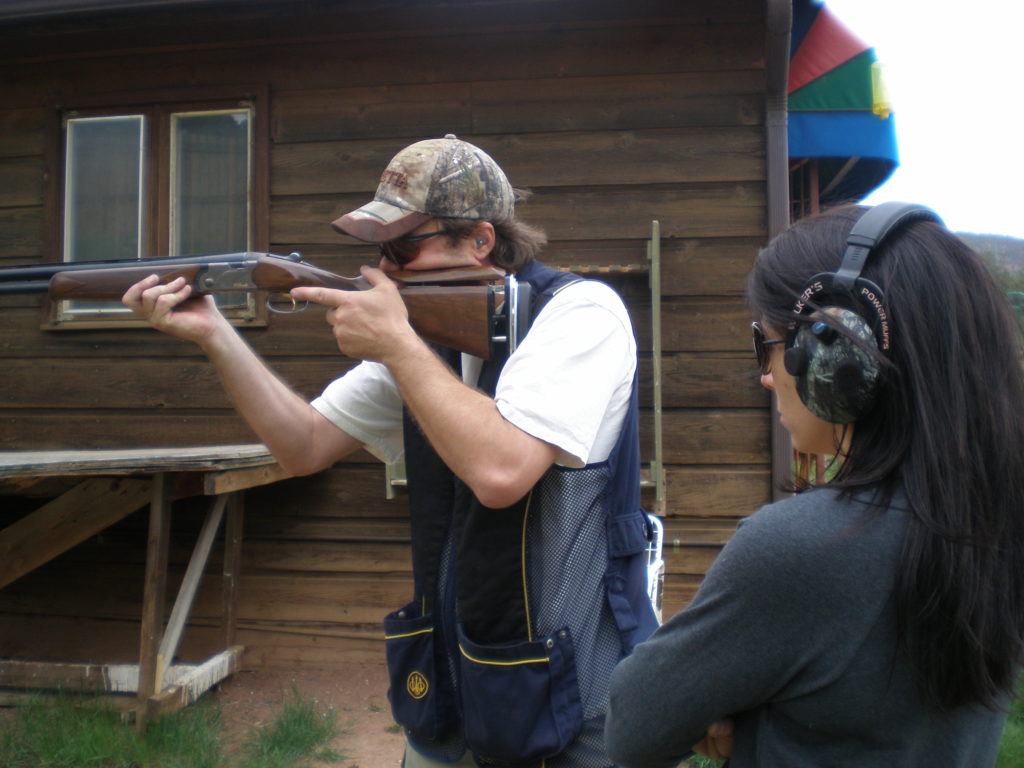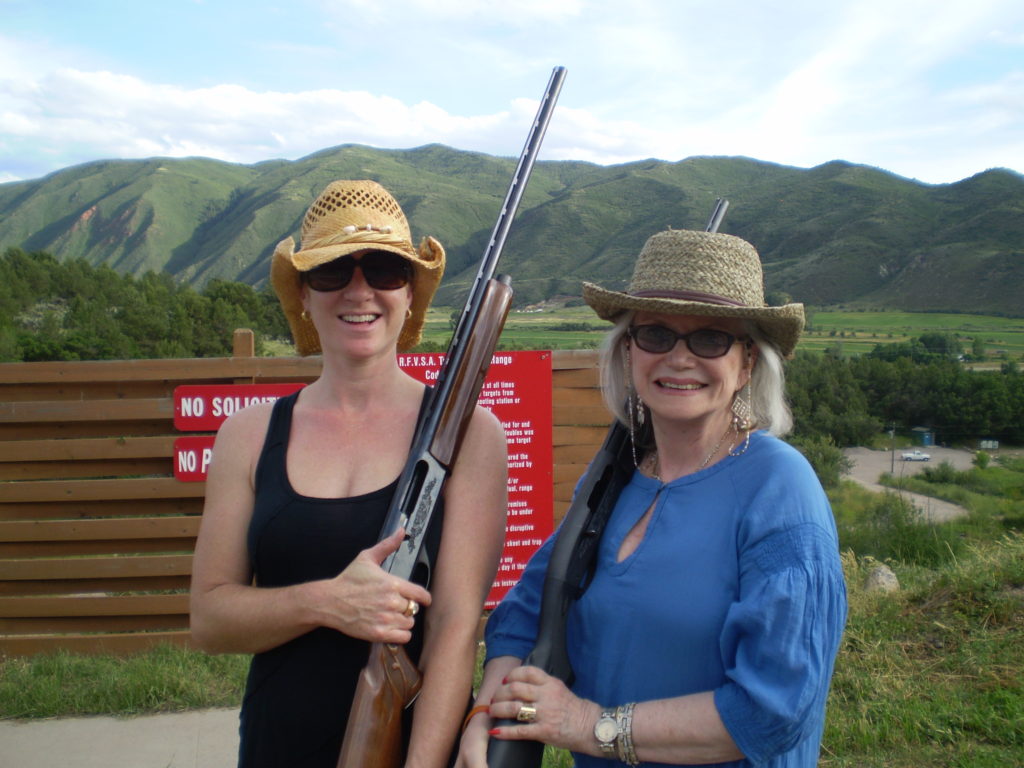 One Shooter $390 + Additional Shooters $290 per person
Professional instruction on shotgun safety, firing, game rules and practice tips.
Use of select Beretta and Remington 12 & 20 gauge shotguns – pump action, auto loader, double barrel – available for every size and skill level.
Unlimited ammunition. Ear and eye protection.
Reserved Trap & Skeet fields for private use at the shotgun club.
Fun for everyone from first timers to seasoned shooters. All welcome – beginners & experts, individuals & groups!
 3 hour private excursion at the shotgun club in Basalt.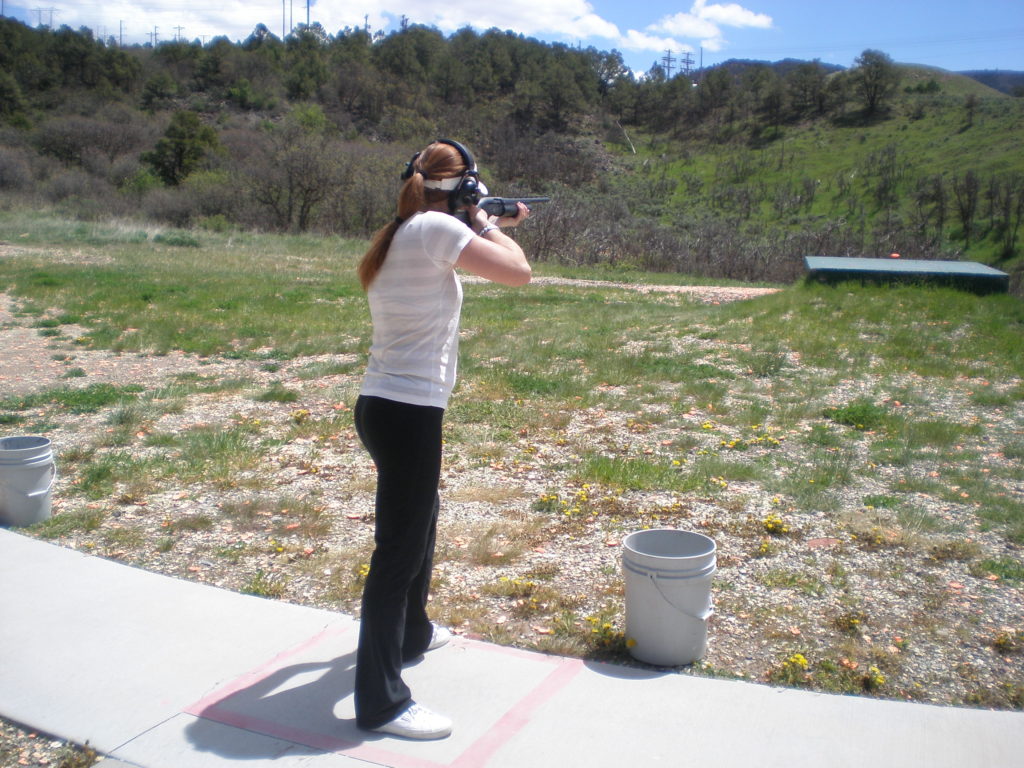 We will typically reserve the trap range for those looking for instruction as it is a better arena for teaching. We can also shoot on the skeet field for more experienced shooters looking to refine their technique.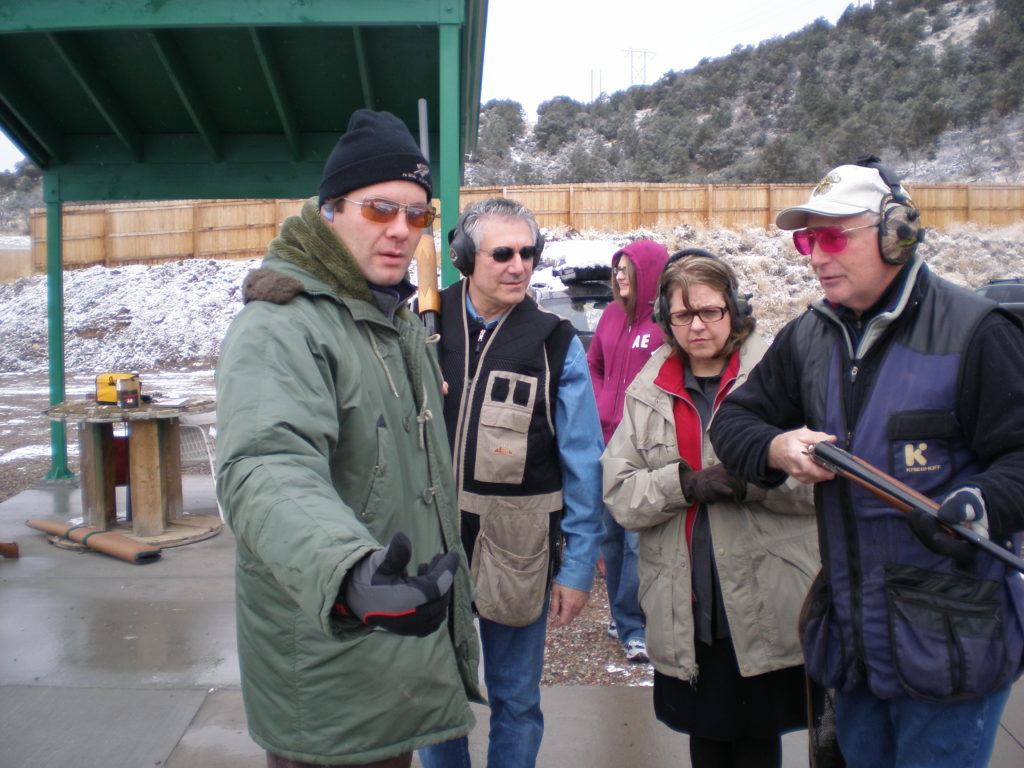 Our certified instructors pride themselves on working with beginners step by step until they are comfortably breaking targets, and also provide coaching for experts needing that extra performance edge.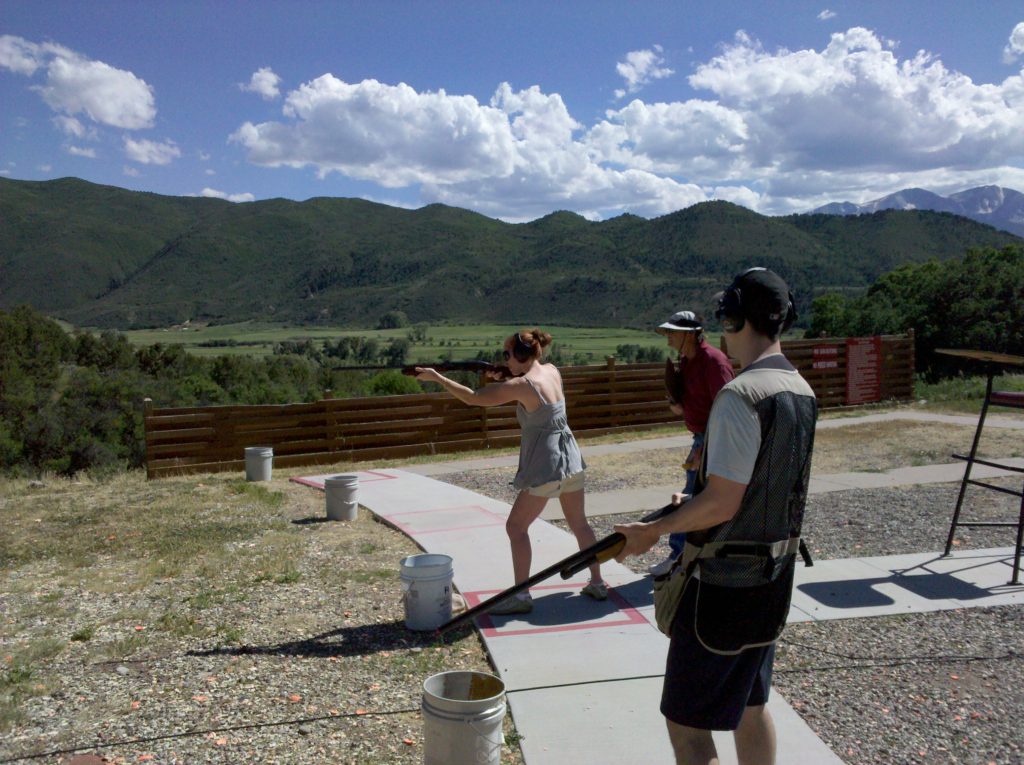 Our private trap and skeet ranges are located near Basalt and will be reserved for your group's exclusive use. Half day programs are designed to cater to shooting enthusiasts of all abilities. 
Inquire about our "Cast & Blast" packages and enjoy some time on our 2 gold medal rivers with our partner Aspen Flyfishing
To make a Reservation REQUEST please either fill out our form
Or Book Directly Now through our Calendar (below) and we will confirm availability of the range.

$150 DEPOSIT required, refundable if cancelled within 48 hours of confirmed booking.

Pricing: One Shooter $390 + Additional Shooters $290 per person
~ Book directly now through our 

Calendar

below 

and we will confirm availability of the range ~
We are located in the RFVSA Members Shotgun Club adjacent to the Basalt Public Shooting Range.
All participants must digitally sign our waiver agreement before shooting.